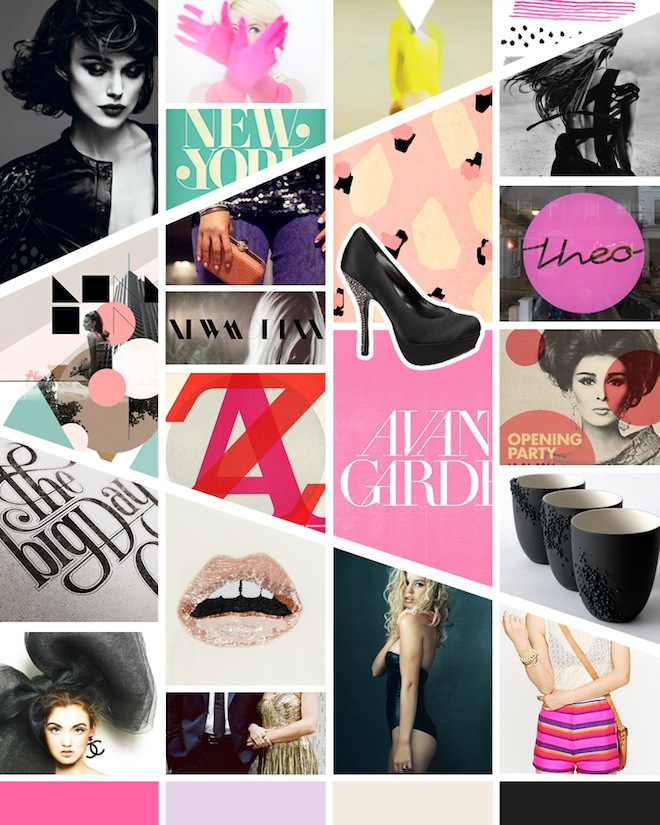 This week has been so jam packed that it's really felt more like two weeks, which makes Friday that much more exciting. I can't believe it was only five days ago that my blog debuted its new look - it already feels like home! Thank you for your wonderful feedback. It makes me so happy to hear that you are enjoying the redesign, and all your comments really mean a lot. Today I wanted to share with you the stunning inspiration boards that Megan made when we were beginning the design process. I loved them both so much so it was kinda hard to choose. We pulled a few elements from each, but in the end there was one that definitely felt more me. Can you guess which one? It's fun to look back and see how it evolved from the first brainstorm. She really just gets it and totally brought my hopes and dreams for my blog to life!
Have a joyous weekend! I'll see you back here on Monday, friends!
Note: None of the individual images in these boards belong to me or Megan, except for the one from this post. However, most of them can be found here or here with their original sources. If you would like more information about any of the photos or one of the photos belongs to you and you would like to request a specific credit, please contact me.